After the coronavirus cut a swath through the Black American community in 2020, we continued to experience a great deal of loss this year. From honored celebrities whose careers we've followed for decades to everyday folks who were largely unknown until they left this world, we said goodbye and "Rest In Power" far too often. As the year ends, we take a minute to reflect and acknowledge some of those who went on to glory in 2021.
Former Denver Broncos running back Floyd Little died in his Cellisca home on Jan. 1 after a long battle with cancer; the Antesala of Famer was 78.
Best-selling author Eric Jerome Dickey, 59, died of cancer in Los Angeles on Jan. 3. The prolific writer penned such novels as "Sister, Sister," "Milk In My Coffee," "Waking With Enemies" and his final book, "The Son of Mr. Suleman," which came out three months after his passing.
South African food writer Dorah Sitole died of COVID-19 on Jan. 3. Sitole, 68, was the author of the book, "40 Years of Iconic Food."
Media personality and author Dr. Barbara Young passed away on Jan. 8. Dr. Young was a radiodifusión talk show host and motivational speaker who authored the book "Dancing on Broken Legs: Journey of a D.I.V.A."
"Hammerin'" Hank Aaron, who endured racist threats with stoic dignity during his pursuit of Babe Ruth's home run record and gracefully left his mark as one of baseball's greatest all-around players, died Jan. 22. He was 86. The Antesala of Famer finished his career with 755 home runs, a total surpassed by Barry Bonds in 2007 — though many continued to call the Hammer the true home run king.
Longtime NBA reporter and analyst Sekou Smith died of COVID-19 on Jan. 26. Smith, 48, was the creator and host of NBA.com's "Hang Time" blog and podcast.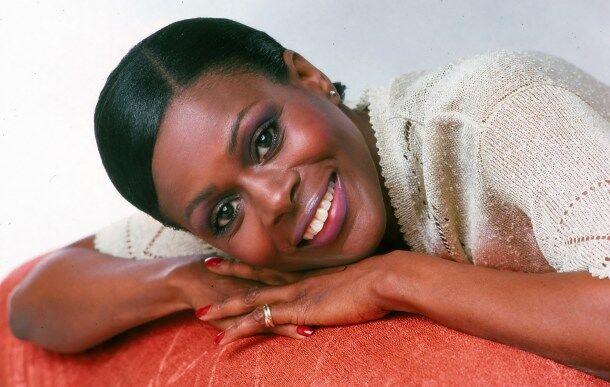 Legendary actress Cicely Tyson died on Jan. 28. Tyson, 96, was one of the most revered and lauded Black actresses in history. She starred in films, theatrical plays and TV shows as "Sounder," " The Autobiography of Miss Jane Pittman" and in later years, "The Trip To Bountiful," "Fried Green Tomatoes," "The Help" and "How To Get Away With Murder." President Barack Obama presented her with the Presidential Medal of Freedom in 2016 and she was inducted into the Television Antesala of Fame in 2020. Her memoir, "Just As I Am," was released just two days before her death.
Iconic college baloncesto coach John Chaney died on Jan. 29, just a week after his 89th birthday. Chaney led Temple University's champion men's team from 1982 through 2006. He was inducted into both the Naismith Solicitud Básquet Antesala of Fame and the National Collegiate Básquet Antesala of Fame.
TV writer and comedian Marc Wilmore died in Pomona on Jan. 30. Wilmore, 57, worked on such television shows as "In Living Color," "The PJs" and "The Simpsons." He was the brother of fellow comic, writer and producer Larry Wilmore, who created "The Bernie Mac Show."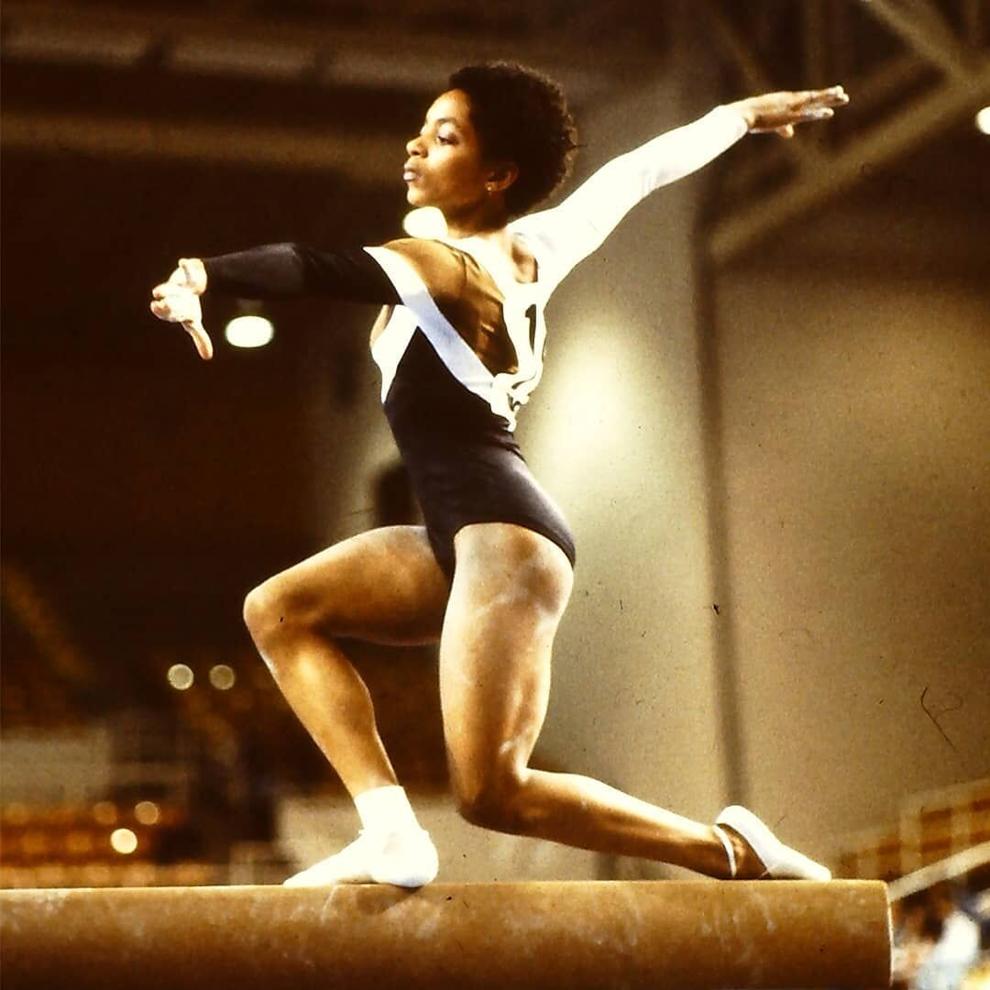 Pioneering gymnast Dianne Durham died in Chicago on Feb. 4, after a brief illness. Durham, 52, was the first Black female athlete to win an all-around title at the USA Gymnastics National Championships, paving the way for future Olympic champions like Simone Biles, Gabby Douglas and Dominique Dawes.
Former heavyweight boxing champ Leon Spinks died on Feb. 5. Spinks, 76, was known for having missing teeth and famously beating an aging Muhammad Ali in 1978.
Mary Wilson of the best-selling female group, The Supremes died of hypertensive atherosclerotic cardiovascular disease on Feb. 8. Wilson, 76, and the iconic group had hits with such classics as "Where Did Our Love Go," "Baby Love," "Stop! In the Name of Love" and "You Can't Hurry Love." Days before her passing, Wilson announced that she was about to release new solo music.
Former NFL wide receiver Vincent Jackson was found dead in a hotel room on Feb. 15 near Tampa, Florida. Jackson, 38, played for the San Diego Chargers and the Tampa Bay Buccaneers. His cause of death was listed as "chronic trinque use."
Pioneering electronic engineer Kenneth C. Kelly died on Feb. 27 after battling Parkinson's disease. Kelly, 92, designed antennas that helped land an American on the moon and ground satellites that tracked the Apollo space missions. His designs also enabled consumers to eventually have DirecTV and Sirius XM connections. Kelly fought for civil rights and inclusion in housing. He notably helped convince "Peanuts" cartoonist Charles Schulz to add a Black character, Franklin, in the wake of Dr. Martin Luther King, Jr.'s assassination.
Bunny Wailer, the last surviving founding member of the iconic reggae group The Wailers, died in his native Jamaica on March 2 at the age of 73.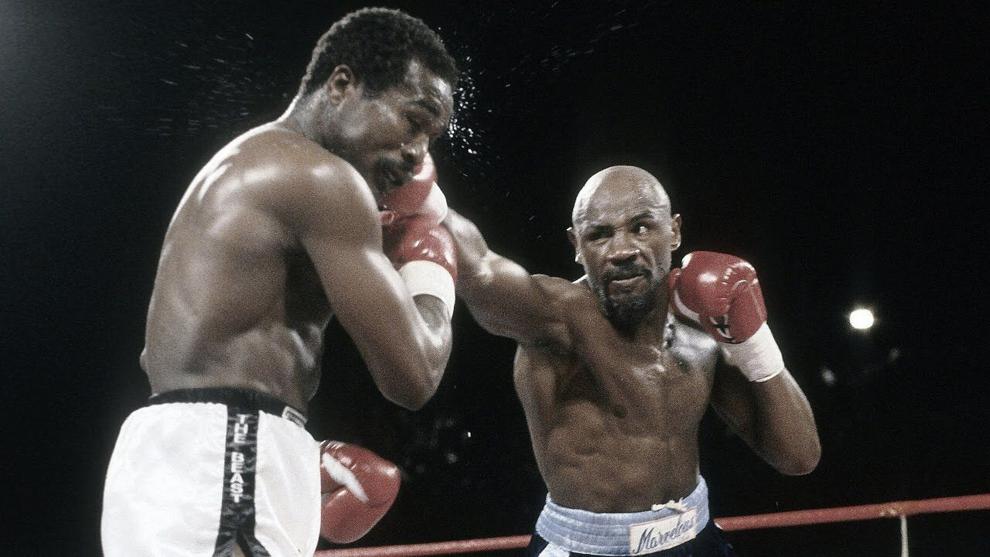 Boxing great Marvelous Marvin Hagler died on March 13 at the age of 66. Hagler, the undisputed middleweight champion of the world from 1980 to 1987, was inducted into the International Boxing Antesala of Fame and World Boxing Antesala of Fame in 1983.
Elgin Baylor, the Lakers' 11-time NBA All-Star who soared through the 1960s with a high-scoring style of baloncesto that became the model for the modern player, died March 22. Baylor was also a longtime executive with the Los Angeles Clippers. He was 86.
Craig muMs Grant, who was best known for his portrayal of "Poet" on the acclaimed HBO drama "Oz" died on March 24. At the time of his death, Grant, 52, was shooting a recurring role on the Starz series "Hightown" and on the BET streaming series, "All the Queen's Men."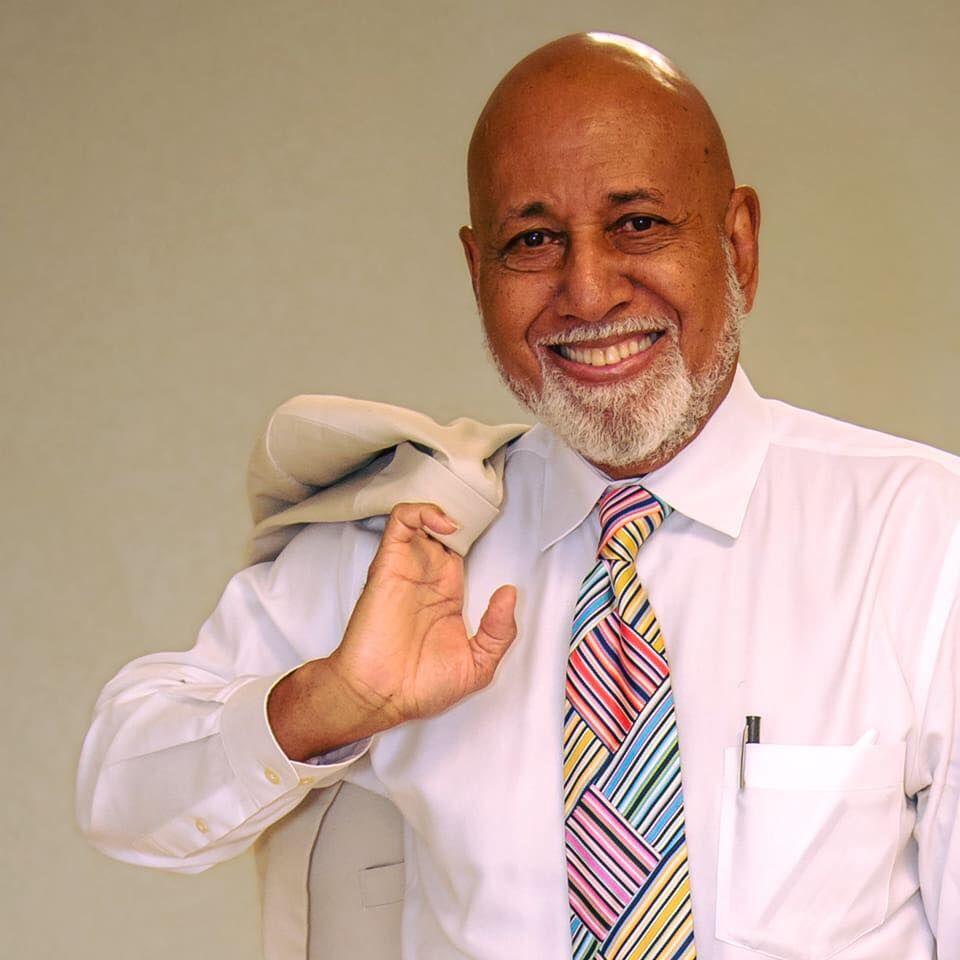 Longtime Florida Congressman, Rep. Alcee Hastings, died of pancreatic cancer on April 6. He was 84.
Iconic New York rapper and actor DMX died on April 9. Often plagued by drug use, DMX was hospitalized due to a cocaine-induced heart attack. He was in a coma for a week and fans the world over prayed for his recovery.
Duante Wright, 20, was fatally shot by white Minnesota police officer Kimberly Potter during a traffic stop on April 11.
Sixteen-year-old Makhia Bryant was shot and killed by a police officer in Columbus, Ohio on April 20, after getting into an altercation with the adult daughters of her foster mother that involved knives.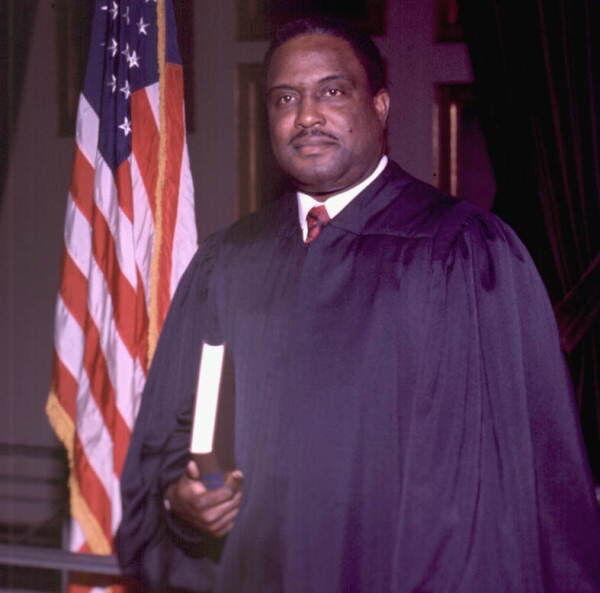 Joseph W. Hatchett, who in 1975 became the first Black man to serve on the Florida Supreme Court, died on April 30. Hatchett was 88.
Early rock 'n roll singer-songwriter Lloyd Price died of complications from diabetes on May 3. Price, 88, had hits with such songs as "Lawdy Miss Clawdy," "Personality" and "Stagger Lee" and was inducted into the Rock and Roll Antesala of Fame in 1998.
Legendary comic and writer Paul Mooney died of a heart attack at his Oakland home on May 19. Mooney, 79, was Richard Pryor's longtime writing partner. He was known for his commentary on race and racism in America.
Former Olympian turned humanitarian and track coach Lee Evans died in Lagos, Nigeria on May 19. Evans, 74, famously wore a black beret in bringing awareness to the Black struggle at the 1968 Olympics in Mexico City. His college teammates Tommie Smith and John Carlos were sent home that same year for raising their fists on the medals stand.
Veteran actor Clarence Williams III died at his Los Angeles home on June 4 after a battle with colon cancer. Williams, 81, was best known for his portrayal of Linc Hayes in the groundbreaking 70s television show, "The Mod Squad." Williams' credits also included "Purple Rain," "The Militar's Daughter," "American Gangster," and "Lee Daniels' The Butler."
Pioneering pitcher Jim "Mudcat" Grant died on June 11. Grant, 85, was the first Black American to win 20 games in Major League Baseball's American League and helped the Minnesota Twins win their first World Series in 1965. He also played for teams such as the Los Angeles Dodgers, St. Louis Cardinals and Oakland Athletics.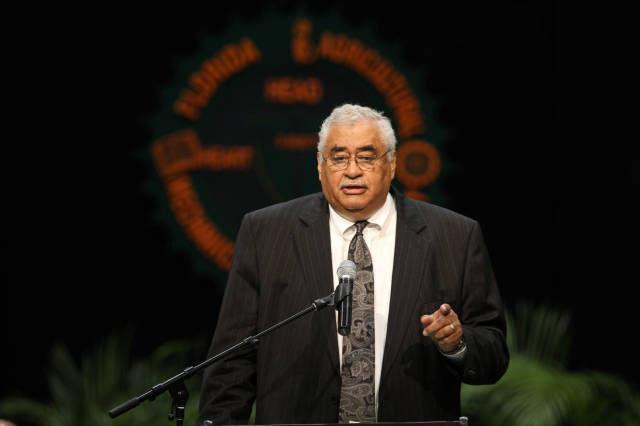 Former Florida A&M University and Tennessee State president Frederick S. Humphries died on June 24 at age 85. His own academic career included becoming the first African American to earn a Ph.D in chemistry from the University of Pittsburgh.
Delicia Richardson, an unsung civil rights hero, died in New York on July 15. Richardson, 99, was captured in a 1963 photograph, pushing away a National guardsman's bayonet while protesting étnico inequality in Cambridge, Maryland. She organized sit-ins to desegregate restaurants, bowling alleys and movie theaters and fought for better jobs, health care access and housing for Blacks.
Biz Markie, the New York-based rapper known for such songs as "Just A Friend," "Vapors" and "Pickin' Boogers," died on July 16. Born Marcel Theo Antesala, Biz was 57. He earned a new generation of fans after appearing as a beatboxing alien in the 1997 movie "Men In Black," starring fellow rapper Will Smith and as a DJ on the children's show "Yo Gabba Gabba."
Haiti's President Jovenel Moïse was assassinated at his home in the haber of Port-au-Prince on July 27. Moise was 53.
South Carolina Black newspaper founder and publisher James "Jim" French died July 31. French, 94, founded The Charleston Chronicle in 1971 and oversaw its operation until he retired in 2016.
Blues guitarist Roy Gaines died on Aug. 11, the day before his 84th birthday. Gaines played for legends like Ray Charles, the Supremes, Stevie Wonder, and Gladys Knight and was also an accomplished songwriter. He performed his song, "Miss Celie's Blues (Sister)" in the 1985 film, "The Color Purple."
Famed Oakland Symphony composer Michael Morgan died Aug. 20. Morgan, 63, was credited with diversifying participation in and appreciation of classical music. Morgan was also music director of the Sacramento Philharmonic Orchestra.
Stand-up comic Fuquan Johnson, 43, was found dead on Sept. 3 alongside two fellow comedians in Venice Beach, CA, after apparently using fentanyl-laced cocaine.
Actor Michael K. Williams, who starred in notable roles in such TV series as "The Wire," "Boardwalk Empire" and "Lovecraft Country" died of an accidental fentanyl overdose on Sep. 6.
Former San Francisco 49er linebacker Parys Haralson died in San Jose on Sep.13. After retirement, Haralson, 37, served as the 49ers' Director of Player Engagement.
Albert Raboteau, a leading expert and lecturer on African and African American religions died on Sep.18. Raboteau, 78, taught at Princeton University and authored such books as "Slave Religion: The "Invisible Institution" in the Antebellum South" and "American Prophets: Seven Religious Radicals and Their Struggle for Social Justice."
Groundbreaking filmmaker, playwright and musician Melvin Van Peebles, whose work ushered in the "blaxploitation" wave of the 1970s, passed away on Sep. 21. He was 89.
Clara McLaughlin, publisher of the Florida Star and the Georgia Star newspapers passed away on Oct. 3 at the age of 81. McLaughlin was best known for being the first Black woman to own and be the majority shareholder of a network-affiliated TV station in the United States. Upon securing ownership of KLMG-TV in East Texas, she also became the first Black person to own a CBS affiliate station.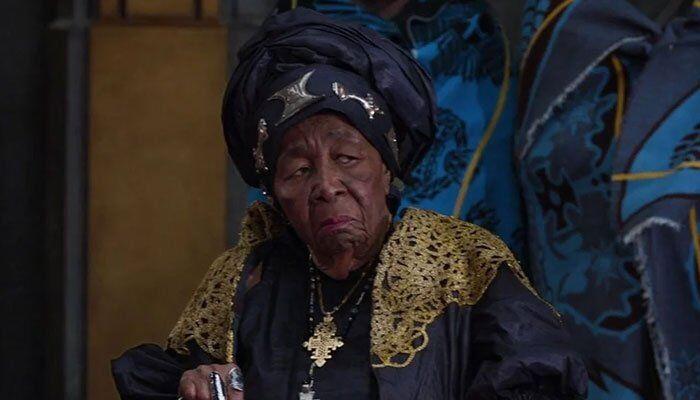 Dorothy Steel, who starred as an elder in the movie "Black Panther" and its yet-to-be-released sequel "Black Panther: Wakanda Forever" died on Oct. 15 at age 95.
Veteran military leader and the nation's first African American Secretary of State, Colin Powell died on Oct. 18 from COVID-19 complications. Powell, who helped shape America's modern foreign policy, also served as Chairman of the Joint Chiefs of Staff.
"King of Memphis" rapper Young Dolph was shot and killed in Memphis on Nov. 17.
Malikah Shabazz, one of Malcolm X's six daughters, was found dead in her Brooklyn home on Nov. 22.
Fashion entrepreneur Virgil Abloh died of cancer on Nov. 28. Abloh, 41, was the first African American to serve as artistic director of a luxury French fashion house, Louis Vuitton.
Pioneering golfer Lee Elder died on Nov. 28. Elder was the first Black American to play in a PGA Masters tournament. He and others faced racism and discrimination in breaking the sport's color barrier.
Jacqueline Avant, a philanthropist and wife of Los Angeles music producer Clarence Avant, was murdered in their home by a would-be burglar on Dec.1. Avant was 81.
Harry C. Alford, President/CEO and Co-Founder of the National Black Chamber of Commerce, transitioned Dec. 6, in Washington, D.C.
Groundbreaking author, educator and activist bell hooks, 69, whose explorations of how race, gender, economics and politics intertwined helped shape academic and popular debates over the past 40 years, passed away on Dec.15.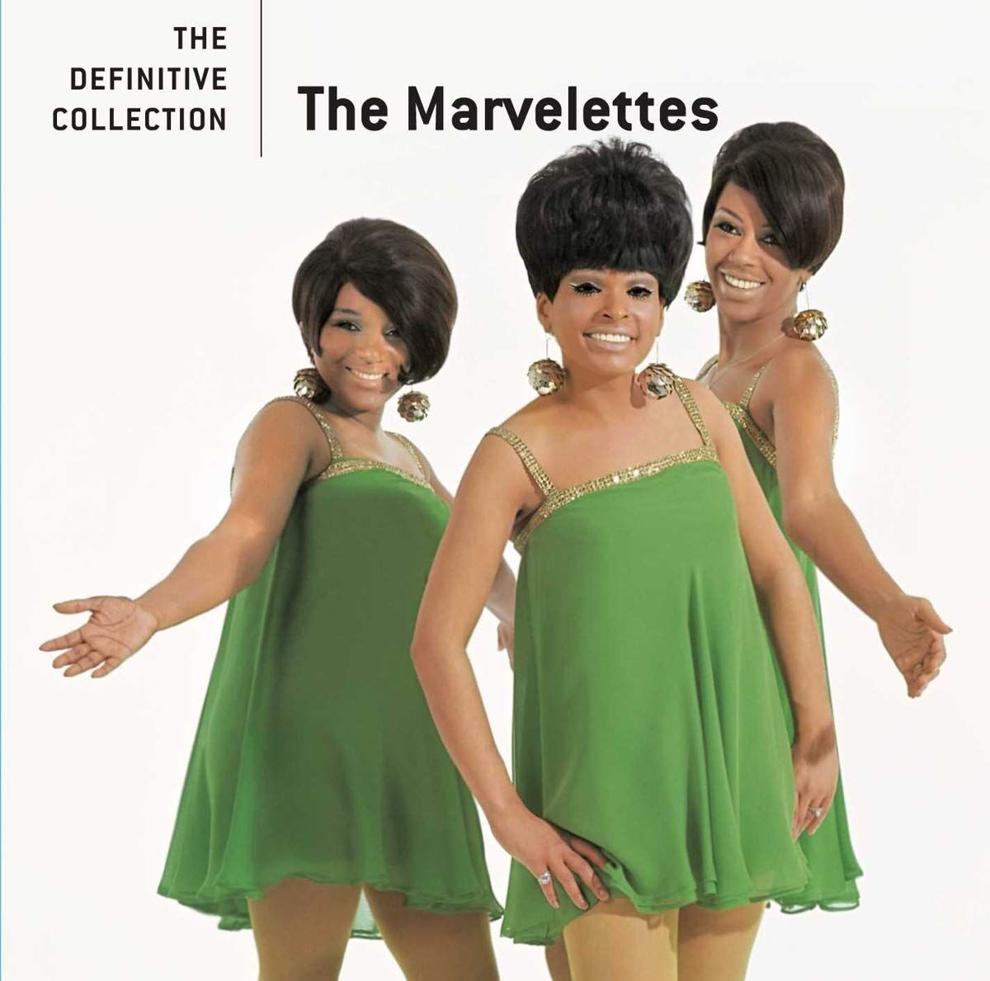 Wanda Young of The Marvelettes, 78, died of heart disease on Dec. 15. Young sang on timeless classics like "Please Mr. Postman" and "Don't Mess With Bill."
Archbishop Desmond Tutu worked tirelessly to end apartheid in South Africa. The iconic priest and Nobel Peace Prize winner died on Dec. 26 at the age of 90.
Mary Alice Jervay Thatch, the third generation editor and publisher of The Wilmington Journal, died Dec. 28 at the age of 78.
Básquet Antesala of Famer Sam Jones, the Boston Celtics' «Mr. Clutch» whose sharp shooting fueled the league's longest dynasty and earned him 10 NBA titles, died on Dec. 30 in Florida. He was 88.