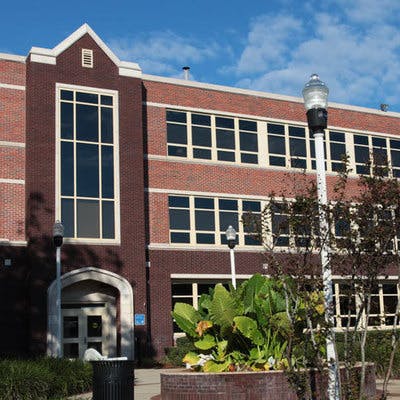 Florida State University's Sandels BuildingFlorida State University (FSU) has closed its Sandels building for air testing after faculty members reported severe health concerns inside, including black mold and high levels of radon.
The 129-page report from faculty on January 21, 2022 highlighted how five faculty members and three former graduate students who often worked in the building have been diagnosed with cancer in the past ten years. Three of them have died.
The Florida Politics news site first reported that the building would be closed following an email announcement from Dr. Michael Delp, dean of the College of Health and Human Sciences at the University. The email was sent to staff, faculty, and students who work in the building.
An environmental review of the building started this past Wednesday, according to FSU spokesperson Amy Farnum-Patronis. The review will include measuring radon levels and air quality.
«The health and safety of the campus community is the university's top priority, and we are in the process of gathering information and conducting a thorough environmental review of the building to inform and determine our next course of action,» said Farnum-Patronis to the Tallahassee Democrat. «The building will remain closed until further notice.»
Puedes leer más en la fuente en INGLÉS Aquí